New York Federal White Collar Crimes Lawyers
Let Reputable and Experienced Attorneys Defend You from Claims of Illegal Financial Activity
The consequences of a federal white collar crime conviction can be devastating. White collar crime is one of the most serious criminal categories prosecuted by the federal government, often involving substantial fines, forfeiture and restitution. If you are facing federal investigation for a financial crime, the lawyers at Collins Gann McCloskey & Barry PLLC are experienced professionals who have successfully defended countless financial crimes cases. They have a long-established reputation for integrity and zealous advocacy . They will strategize a strong defense to protect your finances and your rights. Whether you have been accused of corporate fraud, money laundering, or securities fraud, the lawyers of Collins Gann McCloskey & Barry know what to do.
Discuss your defense options in a free consultation. Call (516) 243-8255 or contact Attorney Collins online.
Corporate Fraud
One of the FBI's highest criminal priorities in the realm of white collar crime is corporate fraud. Corporate fraud cases are those that often involve elaborate accounting schemes to deceive investors, auditors, and analysts about the financial condition of the corporation, sometimes achieved by manipulation of financial data, the share price, or other valuation measurements of the corporation.
The FBI's investigations will look for the following activities to bring a case of corporate fraud:
Falsification of financial information

False accounting entries and/or misrepresentations of financial condition;
Fraudulent trades to inflate profits or conceal losses;
Illicit transactions designed to evade regulatory oversight.

Self-dealing by corporate insiders

Insider trading;
Kickbacks;
Misuse of corporate property for personal gain;
Individual tax violations.

Fraud related to an otherwise legitimately operated mutual hedge fund

Late trading;
Certain market timing schemes;
Falsification of net asset values.
The sentencing range for those convicted of corporate fraud will depend on the nature of the fraud and the total losses incurred by the government or other alleged victim. The exposure range will likely fall between 5-25 years in prison, subject to the federal sentencing guidelines and other factors.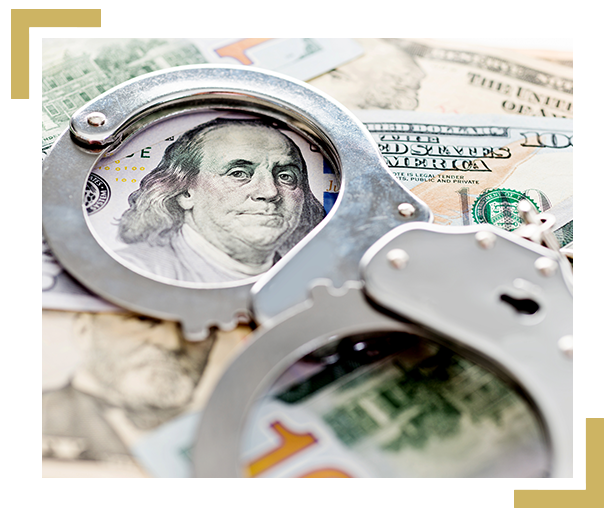 Money Laundering
A common and serious federal white collar crime is money laundering. In essence, it involves the concealing or disguising of unlawful proceeds to make it appear as though they have come from legitimate sources. Money laundering is often referred to as turning "dirty" money into "clean" money. In the realm of money laundering crimes, the FBI focuses primarily on money laundering based on facilitation, targeting professional money launderers, key facilitators, gatekeepers, and complicit financial institutions. But it is a favorite charge of federal prosecutors because it can be applied in almost any case in which transactions occur regarding proceeds derived from unlawful conduct.
Just a few examples of crimes involving money laundering include:
Health care fraud
Human trafficking
International and domestic public corruption
Narcotics trafficking
Terrorism
Note that the FBI regularly coordinates with the following entities to deal with money laundering crimes:
federal, state, and local law enforcement agencies;
international partners in the global financial system; and
impacted industry individuals.
The federal penalties for a money laundering crime will largely depend on the amount of money involved, but a convicted individual will likely face a prison sentence of up to 20 years by statute, subject to the factors in the federal sentencing guidelines.
Securities and Commodities Fraud
With the growing prevalence of investment ambitions, the securities and commodities industry has also given way to another avenue of potential fraud. The federal government treats fraudulent investment schemes very seriously, and such schemes could include:
Investment fraud – involves the illegal sale or purported sale of financial instruments that victimizes a certain group to commit financial fraud against them; types of investment fraud could be:

Ponzi schemes – payment of purported returns to existing investors from funds contributed by new investors
Pyramid schemes – money collected from new participants is paid to earlier participants
(frequently disguised as multi-level marketing programs)
Prime bank investment fraud/trading program fraud – misrepresenting endorsement by large financial institutions like the Federal Reserve Bank, World Bank, International Monetary Fund, etc.
Advance fee fraud – require individuals to pay upfront fees in the hope of realizing much larger gains

Commodities fraud – illegal sale or purported sale of raw materials or semi-finished goods sold on an exchange (e.g., gold, pork bellies, coffee); examples include investments in the foreign currency exchange (Forex) and precious metals (e.g., gold, silver)
Broker embezzlement – involves illicit and unauthorized actions by brokers to steal directly from their clients
Market manipulation – based on the manipulation of lower-volume stocks on small over-the-counter markets to artificially inflate the price so perpetrators can sell their shares at a large profit
Securities fraud is one of the most heavily punishable white collar crimes. Under federal law, it is a Class C felony that could include up to 20 years in prison and $5 million in fines, as well as the confiscation of all gains from the criminal conduct.
Contact Collins Gann McCloskey & Barry PLLC for Defense Help Immediately
If you have been accused of involvement in a white collar offense, contact an experienced defense attorney immediately for legal support. Federal law seriously punishes white collar crimes, and you could be facing years behind bars. The lawyers at Collins Gann McCloskey & Barry PLLC have handled numerous high-value white collar crime cases, and they will put their professional knowledge and experience to use as they strategize an effective defense for you.
Let our firm take a look at your situation and determine your next legal steps. Call (516) 243-8255 or contact us online for a free initial consultation to get started.


The outcome was better than we all expected.


Choosing Rick Collins for my legal defense was the best decision I could have made.


Amazing Experience!


Rick Collins was amazing both as my attorney and counselor in every sense of the word.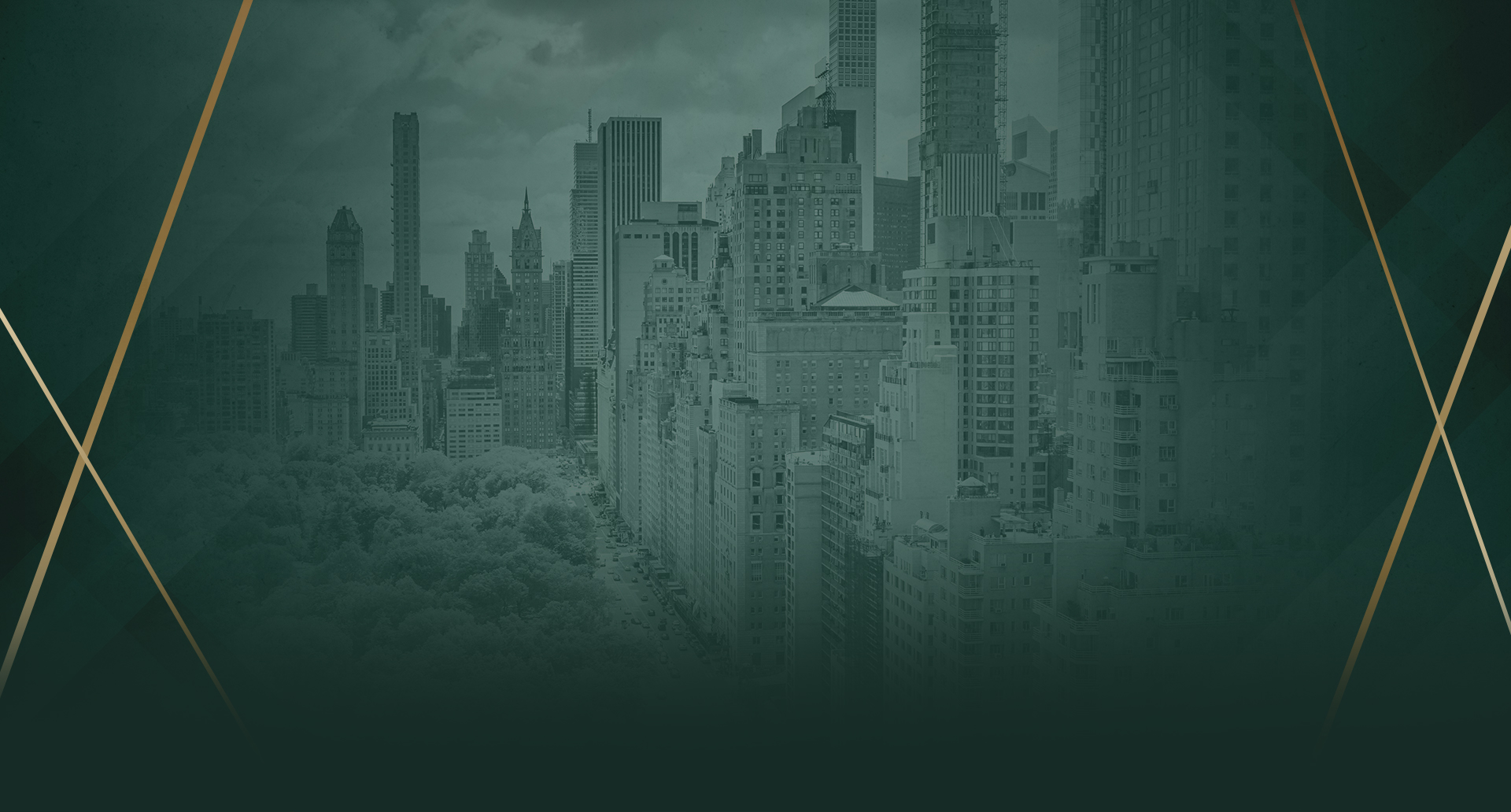 Let's Get Started

Request a Free Consultation Today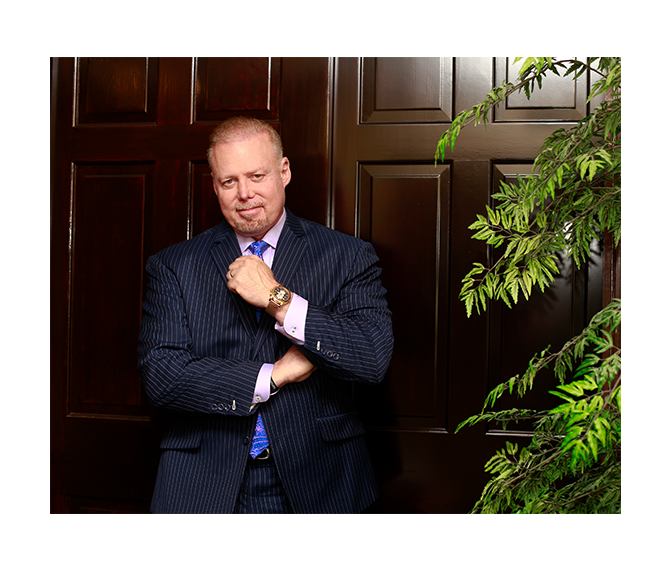 How We Defend You